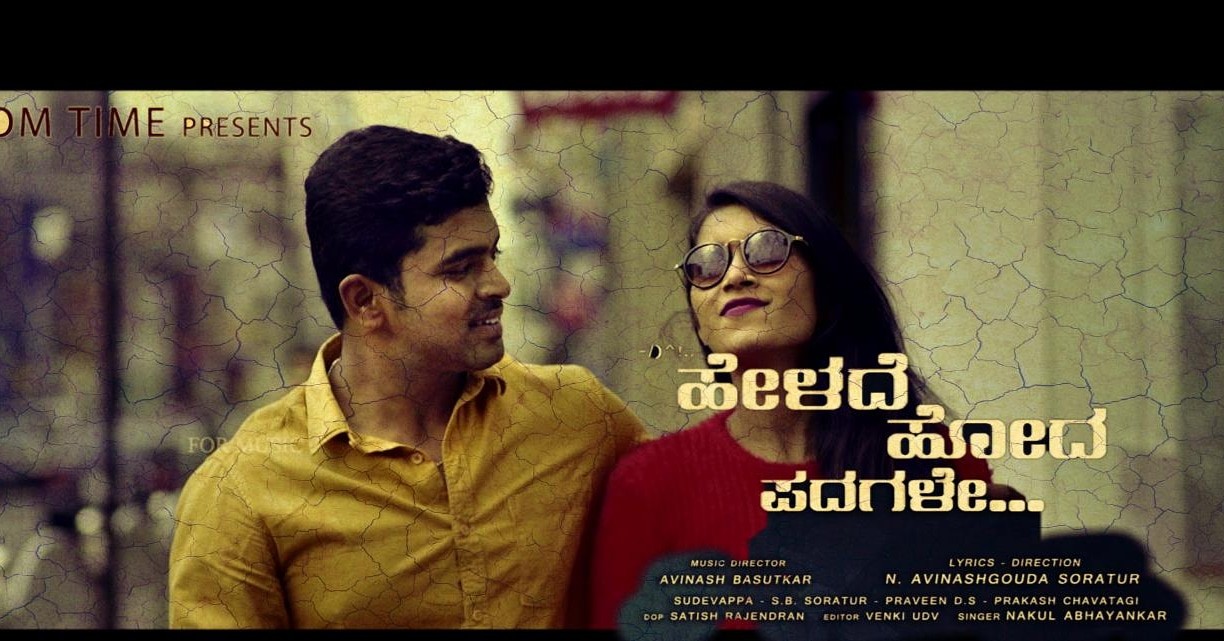 Here is a Beautiful Song and Dedicating This Song for "Who have Lost Themselves in Someone Else". Love Is A Sweetness of An Emotions which Is Beautiful Without Any " Give and Take " Policy.
Here 5 Characters Are Broke Up and Expressing Their Feelings about Thier Beloved .
It's A Melody and Heart Touching Song of Language Kannada.
The Song Name is " Helade Hoda Padagale".
This is Excellently Composed by Avinash Basutkar and Written By N. Avinashgouda.
The first album song from OM PRESENTS you tube channel , starring Aravind Kumar ,Swpna Shettigar , N Avinashgouda, Revan siddu ,Prakash , Manohar and directed by N Avinashgouda has hit the right note. This song from the album Helade Hoda Padagale, has music scored by Avinash Basutkar and sung by Nakul Abhayankar. This particular track, which was released on 26 May in OM TIME you tube channel has been receiving appreciation from listeners across the state, including celebrities.
"Here is the first song "Simply superb.. Every line n word are so beautifully placed… n an Amazing compo #Avinash Basutkar
OM TIME presents
Song Name : Helade Hoda Padagale..
Starting :Aravind Kumar , N. Avinashgouda Soratur
Prakasha, Revan siddu, Manohar, swpna shettigar,Sowmya,Dharitri and
Pooja
Music Director : Avinash Basutkar.
Editing : Venki UDV.
DOP : Satish Rajendran.
Lyrics and Direction : N. Avinashgouda Soratur