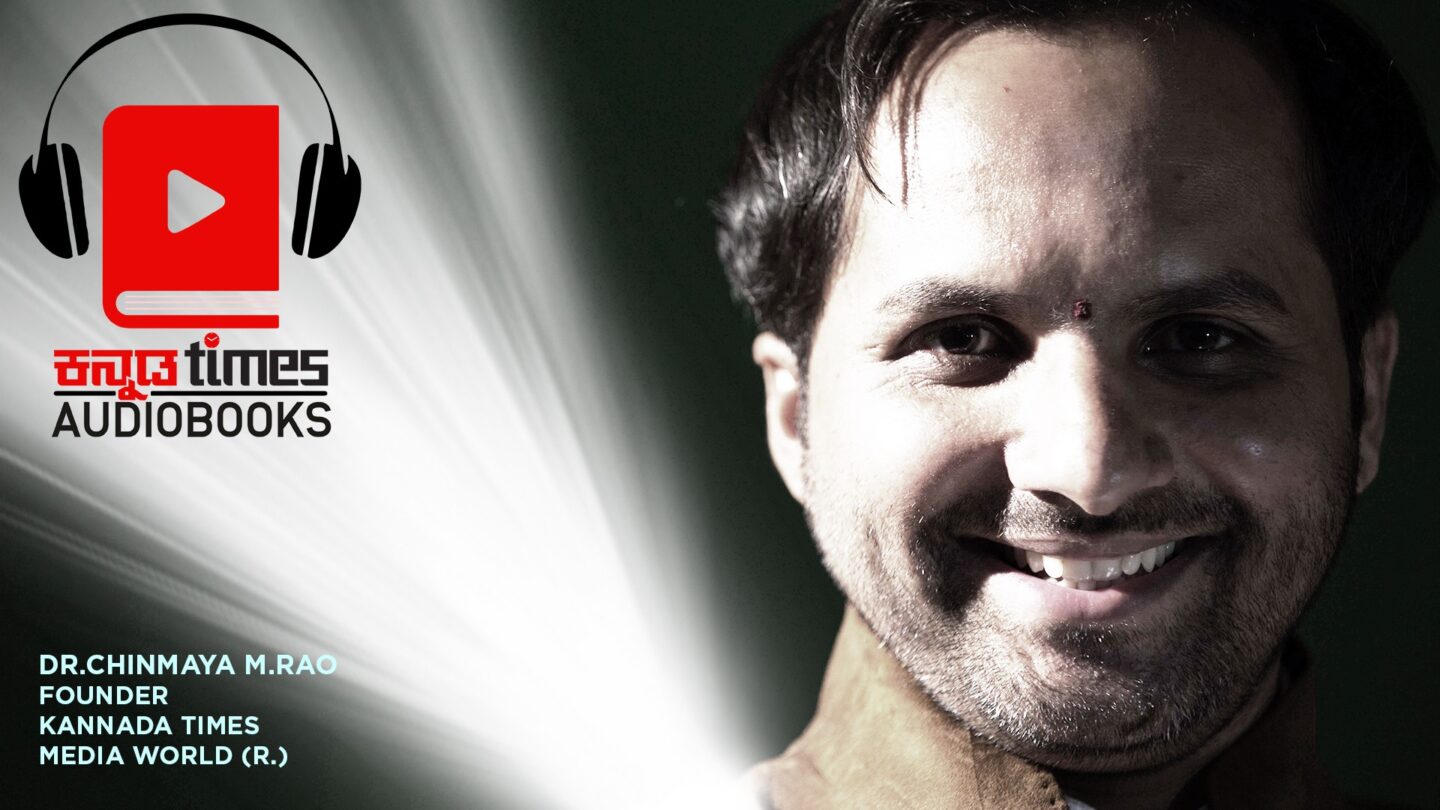 Dear Readers,
In the modern age, many young writers have ambition to get their writings in the form of books. But publishers are incurring losses publishing books. Many are trying hard to build culture of reading books. But youngsters who are always on their mobile phones, would like to explore different possibilities in the world, right at a tap of a button. With all these realities, founder of Kannada Times, Dr. Chinmaya Rao, is having intention to propagate knowledge to people through any possible way.
With a lot of uncertainty, the print media still exists facing a lot of challenges with few limitations. By technologies in modern world – prose, poetry, novel and other literature readers are to be converted into listeners. People lacking the habit of reading books can switch over to listening. This can also impart basic knowledge to those who are uneducated. People who want to read and have eye diseases, also who cannot carry the books while travelling, officials and employees, will have at least a mobile device with them.
Dr. Chinmaya Rao believes that the mobile devices are not only the solution for all the problems listed above but is the solution for everyone's problems as well. Undoubtedly now books need to be converted to listenable audio book mode. Dr. Chinmaya Rao says "Kannada Times wants to release books that are already published and yet to be published as Audio Books and thereby spreading knowledge and wisdom around the world."
Upcoming voice talents are involved to convert writings or any other form of literature into audio books so that they will also get an opportunity to demonstrate their talent and specialize in narration. Knowledge will touch the listener through a melodious voice easily. Thereby the purpose of the author will also be survived. Dr. Chinmaya Rao believes people will respond beyond expectation in this Kannada Times Audio Books endeavor.
We have faith that literature lovers will respond to efforts bringing beyond the physical aspect of Literature to the indestructible waves of art with emotions. Dr Chinmaya Rao presents the first Kannada audio book through Kannada Times Organization for the benefit of people, to the lovers of literature, for the thirst of knowledge.
More than earning money, earning of knowledge and people is the one and only intention of Dr. Chinmaya Rao. So instead of receiving money for audio books, he believes in spreading knowledge to millions of people for free on YouTube & other channels and encourage them to listen. Let us all make good use of this project which has been started with good philanthropic intentions.
Dear listener, May all of you literature lovers be on-board, on this knowledge journey with Kannada Times. With our regular efforts & your wishes we hope for a better future for us, our society & for coming generations.
Greetings.
Dear Readers, if you wish to listen our Audiobooks, subscribe to our YouTube channel – Kannada Times. For regular updates, visit our facebook page, facebook.com / kannada times audio books and follow us on twitter at k t audio books
Concept & Script Writing By Dr. Chinmaya Rao
Translation to English By : Sri Harsha K S, Heera Venkat & Ashish Sharma
Like Our FB Page for more updates :
https://www.facebook.com/kannadatimesaudiobooks
Follow us on Twitter :
https://twitter.com/ktaudiobooks
Subscribe to our YouTube channel – Kannada Times
KANNADA TIMES AUDIO BOOKS | ALBUM-1 | INSIGHTS | VOLUME-1 : ARTICLE 1 TO 10
KANNADA TIMES AUDIO BOOKS | ALBUM-2 | ಸಚ್ಚಿಂತನ-ಸಂದೇಶ ಆಧಾರಿತ ಕನ್ನಡದ ೨೫ ಸಣ್ಣ ಕಥೆಗಳು