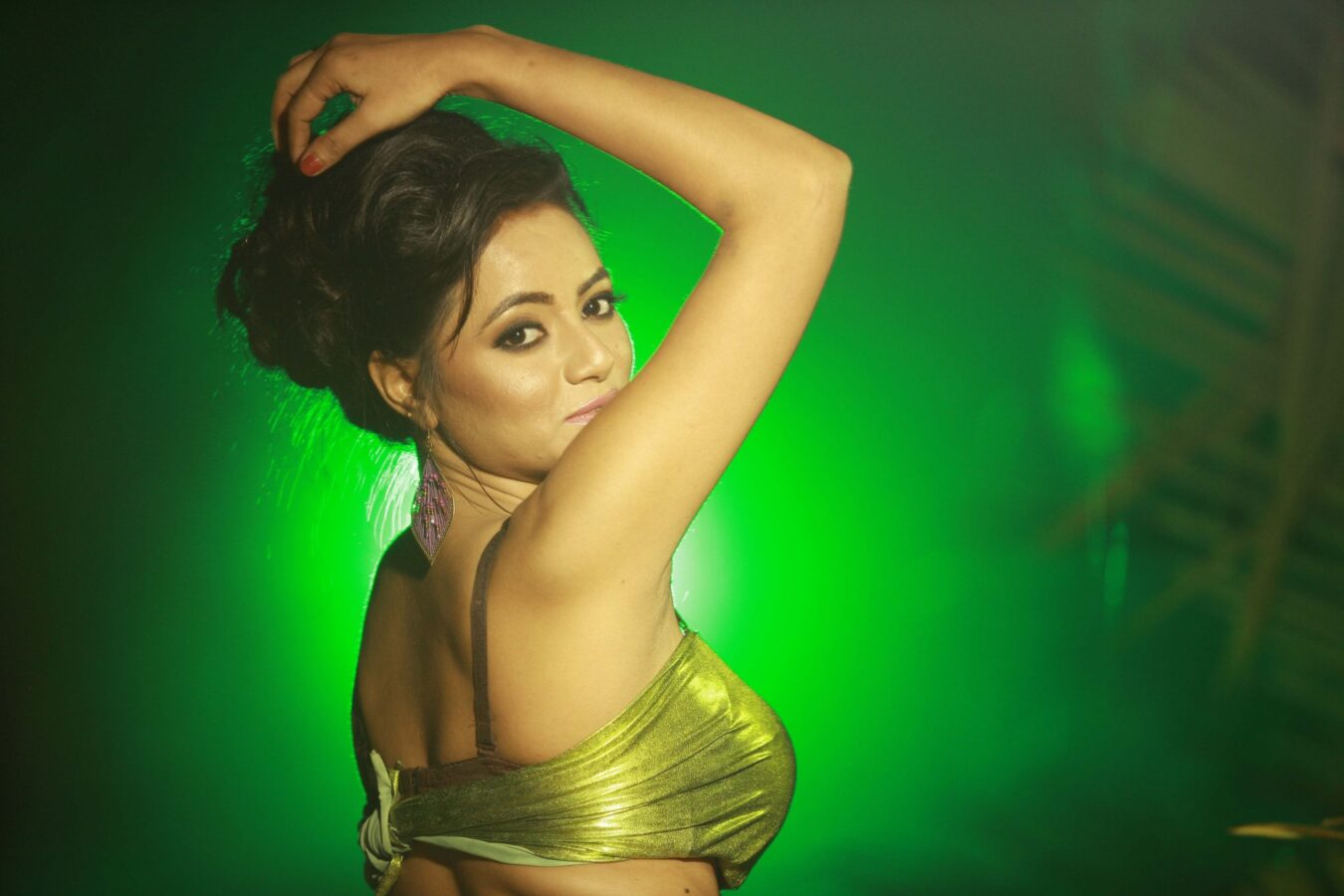 MADHUCHANDA is an Indian actress, basically from Kolkata of West Bengal but well settled in South Film Industry specially in Tamil. Madhuchanda made her debut in Tamil film Mudhal Mudhalai in 2007 which was a concept oriented super hit film. Her challenging role in Mudhal Mudhalai brought her to limelight in the Tamil industry.
Biography
Madhuchanda was born on 1 February in Kolkata town of West Bengal in a Bengali speaking traditional family. Her father A.S. Debnath was a clerk in State Bank of India and her mother Lila Debnath is a housewife. She studied in C.B.S.E School in Kendreeya Vidyalaya of Kanchrapara up to 10th and she finished her 11th and 12th in C.B.S.E itself in Bholananda School in Barrackpore town of West Bengal . Madhuchanda got her master's degrees both in Music and in Painting from Chandigarh University.
Career
Though Madhuchanda from West Bengal of North India she started her career with Tamil films in South India, her acting debut in Tamil film Mudhal Mudhalai in 2007 which was a concept based super hit film. After that Madhuchanda has done few more Tamil films Vaidaghi in 2009, Minsaram in 2011, Siruvani in 2013, Baanu in 2015. Though her name was changed as Aishwarya by the movie team of Siruvani in 2013, her screen name is running successfully as Madhuchanda only. Now she is noted actress and star as Madhuchanda in the eyes of her fans.
Filmography
Year Film Language Notes
2007 Mudhal Mudhalai Tamil Lead appearance
2009 Vaidaghi Tamil Lead appearance
2011 Minsaram Tamil Lead appearance
2013 Siruvani Tamil Lead appearance
2015 Baanu Tamil Lead appearance