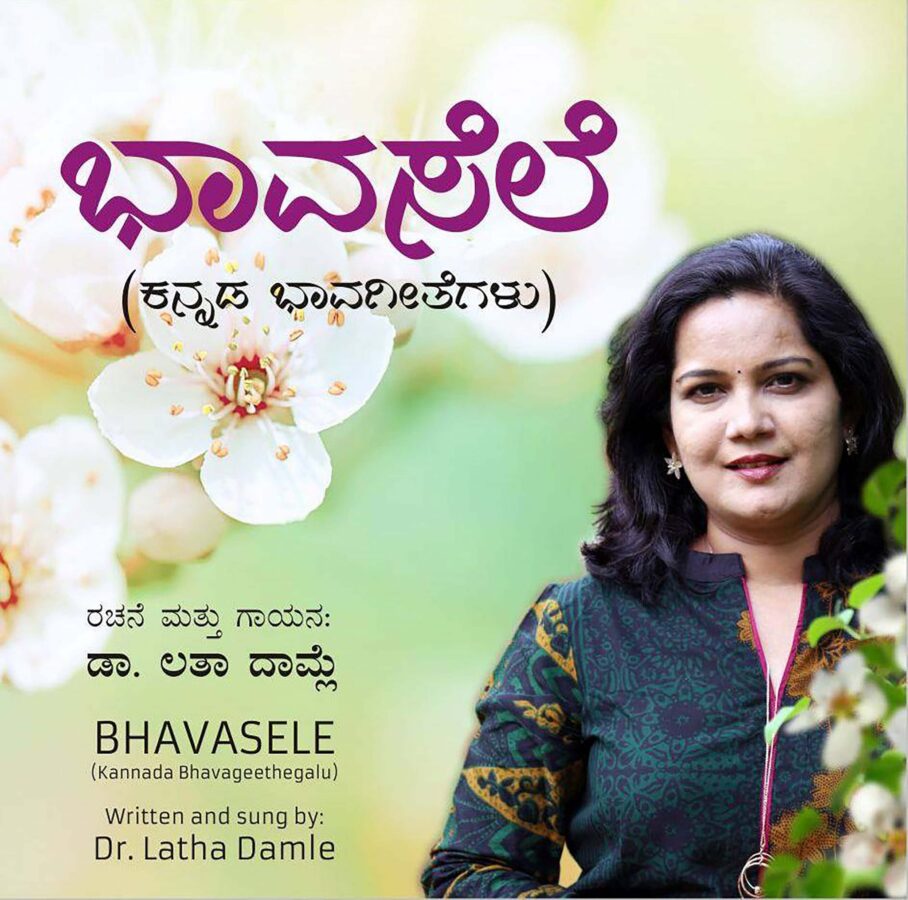 "I'm Not from A Musical Family but Music and Me Could Never Stay Separate! " – Dr Latha Damle
A Practicing Ayurvedic Doctor Who Also Performs Music Programs !
-Heera Venkat
On a beautiful Sunday morning, we at Kannada times had the pleasure of interviewing Dr. Latha Damle, a practicing Ayurvedic doctor who also performs music programs. Read on to know further about Dr. Damle's interests, her talks about her musical journey, her accomplishments in different fields and work aftermath.
1-How did music enter your life?
I guess, through a happy accident. I'm not from a musical family but all loved listening to music. When I was in second standard (I was about 7years) in Udupi, a small town in Karnataka popular for Krishna Temple, during our annual day function, I had to sing two songs. It used to be in the evenings during those times. My father in fact did not enter the auditorium when I was singing thinking that it was some elderly girl! Then being surprised he took me home once I finished my program. We had just gotten home when we saw a man sent from school asked us to come back as the revered Pejawar swami (seer) who was the chief guest that day wanted to listen to me again! Overjoyed my father took me and I sang again. I was blessed by him with a golden pendant which I still fondly possess and he asked my father to put me to classical singing. For my father, it was like God sent words! I still remember this event like a blurred movie in the back of my mind. Thus, I joined the music school when I was about 7 years but couldn't pursue as my father would be transferred every three years. During the same time, my voice was appreciated as that which suits Radio by an AIR guy who listened to me singing for a skit in the radio program. He also asked me to apply for auditions giving the forms. But the life just misplaced those papers!
2-Do you have formal training in music? If so, who are your Gurus?
After those on and off musical training, my proper training started when I was about 11 years in Puttur from Vidwan Kanchana Narayana Bhat and Vidwan MA Narasimha Achar in Bangalore. I finished my Juniors in distinction. But then came PUC, medical, post graduation, establishing the medical practice etc., when classical training took back seat. However my light music and filmy music performances continued. Music and me could never stay separate, I guess! Made time to again hone my skills in classical, joined again, did my seniors under the guidance of Vidwan Srinivas Prasanna. Then switched to Hindustani which I'm currently pursuing under Vidushi Lakshmi Bhat, senior disciple of Pt. Vinayak Torvi. Apart from the above, I have also taken training from Rajan sir of Rajan-Nagendra fame about play back singing and studio techniques.
3-What motivates you to pursue music in spite of your hectic work in the clinic?
Well first thing is music itself is dynamic enough to attract and motivate anybody. I always loved the journey of music and really never kept any goal for myself. I will probably keep singing till I die. Music and I are soul mates. Only thing that motivates me is the scope for improvement in music. How best you can tune your voice to each note, sustain longest, how better you can co ordinate with the accompaniment etc. Yes it definitely takes lot of your time for practise and it is tough with my other works but somehow I manage. I guess I would have done it better without other works. But my other work, medicine is equally a job that is satisfying and accomplishing. So I will have to sail through different boats. There's no way out! There are no complaints too, however.
4-Do you feel the field of music has become more competitive than ever before?
Well with more media channels, shows, more singers are introduced. It looks like there is an outburst of singers today. But I was never a type who's keen to compete with anybody or be a part of any race, be it music or any aspect of life. And music is an ocean. All those who are connected to music are part of it. Some may deep dive, some may float, some may sit and watch the ocean, so all are happy at what they are doing. I take my own steps in the journey of music at my own pace without being disturbed. Music is meditation to me. It's peaceful, serene and divine. So by default I don't see music as a competitive field but I do see it competitive enough to improve myself everyday.
5-Who are your favorite singers and songs?
The toughest question because the list is endless. Yet I dare to take it.
Classical: Bhimsen Joshi, Rashid Khan, Ajoy Chakraborty, Kaushiki, Ashwini Bhide, Parveen sultana, Balmurlikrishna, Yesudas, Rahul Deshpande etc.
Light music/filmy/ghazal: Lata, Asha, Rafi, Kishore, S. Janaki, Vani Jayram, P Susheela, SPB, Mehdi Hasan, Ghulam ali, Nursrat Fateh Ali, Rahat Fateh Ali, Jagjit Singh, Chitra, Hansraj, and many more and many more.
My favourite songs are also enormous. Few to mention that I can hear at anytime
Kannada Bhavageethe, Marathi Abhangs, Panjabi Sufi songs, Old Hindi and Kannada film songs, bhajans, etc.
6-Let us know more of your musical influences and your interest in play back singing:
Fundamentally being a classically trained, Indian classical music influences me most. However, I do listen to jazz, western music, soft rock and country music too. I'm definitely interested in play back. Wish I suit the music director's needs. Play back has its own intricacies and it is interesting too.
7-Give us more details of your new independent music album 'Bhavasele'? Is it your first?
Well the album that has my own lyrics and music, yes this is the first. It was my dream project. Shri Jayanth Kaikini was kind enough to release the CD. Nowadays, CDs are losing sheen. Hence, I have uploaded all the songs on to YouTube. Previously I have recorded a CD containing Shirdi Sai bhajans for Lahari recording company. Similarly, I have sung for many private albums.
8-Share more about 'Bhavasele'
I think it was just an extended thought of my poetry and music. When I write poems using the meter, I usually hum the tune simultaneously. A song usually is born then. It then takes the shape as it grows. Then I thought I would compile few emotions and make an album. The theme of this album thus is different moods (bhaava) incorporating joy, love, sad, desperate and introspective moods. Talented music composer Nakul was kind enough to shape the music to a wonderful dimension. As the plan was to release on YouTube supportive videos were also made. Thus the 'Bhavasele' album was born. Wish it gets needed support and love from music lovers. You can listen to them in this link :
https://www.youtube.com/channel/UCnnuM65OQpbuLcM2ig
9-Being an accomplished painter, share some insights on painting with us
That's altogether another story. I was always attracted by colours in my childhood and that slowly turned into serious passion as I grew. It always amazes to see the blank canvas turning into a beautiful piece of art with techniques and colours, how light gets infused, how a form turns into 3D etc. I'm a self-taught painter. I paint in oils, acrylics more and also in water. My teachers are the works of classic artists like Rembrandt, William turner, Edward hopper, a many such renaissance artists and of course books and tutorial videos. I have held some group and solo exhibitions with success in Bangalore. My art works are available in Chitrakala Parishat gallery. Needless to say, painting needs more patient and continuous time than other forms of art. Hence due to current music project, it has taken a backseat. I need to soon get back to my brushes!
10-How do you describe your musical journey?
I don't have anything to describe! I'm just part of a beautiful journey called 'music'. I feel I'm blessed mostly in having encouraging people in my journey of arts and music. My fond memories are mostly those that I relate to meeting wonderful souls in my journey. Literally everyone including my family has helped me to scale higher or stride forward. I cherish their association the most. I always feel art should be a tool to connect human beings, make the earth a better place to live.
11-What are your future dreams?
I don't keep too many goals. I'm not too very ambitious. Just live and go with the flow. I have few things in the mind like working more to bring out more independent albums, pen more, paint more. I believe in keep working to keep up the good work. Explore more options in these fields of my interest. I believe 'Spontaneity is the soul of art. It neither hurries nor hinders'.
Lastly, I want to thank you and your team for the interest you showed in my work of art. It means a lot to me.
-Heera Venkat
June 7th 2018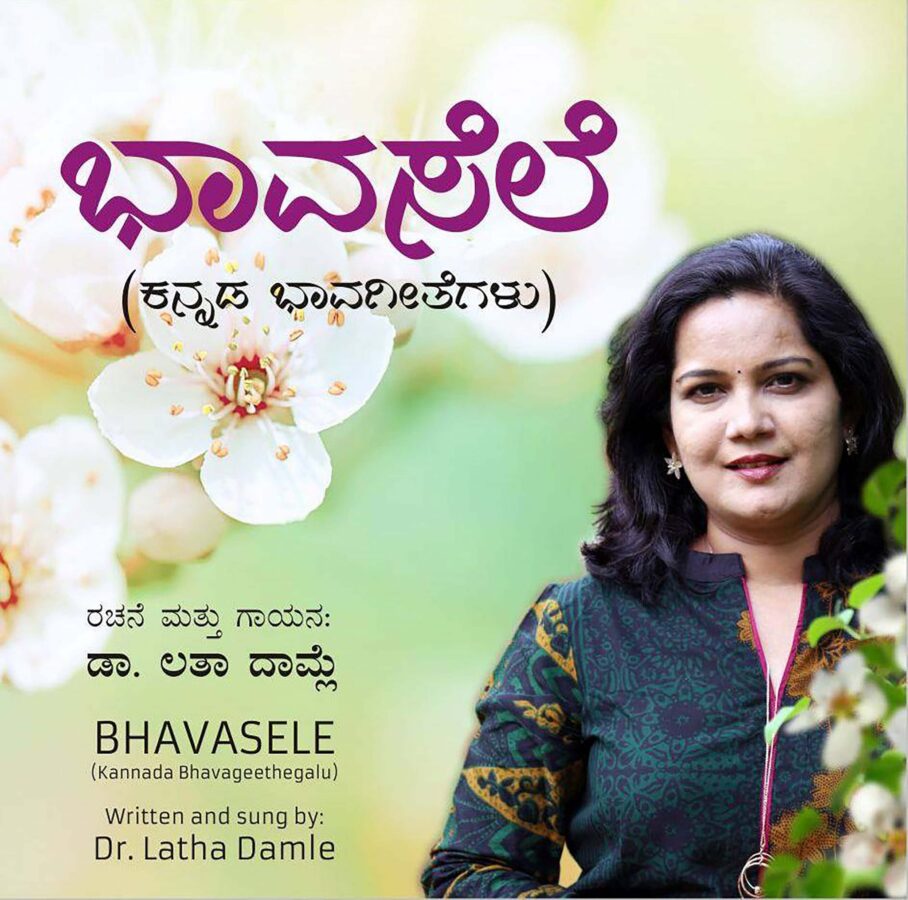 https://www.youtube.com/playlist?list=PLlbymW_c5ELX4vZmVOM44pQHR-QQjT_zp