-Smt. R Sathyavathi
She is the personality of patience and tolerance. Without revealing her good nature, she performs all the activities silently like the fruit behind the leaf. Leaving behind her profession she is immersed whole heartedly in sugama sangeetha. Even today, her incomparable singing attracts everyone to listen again and again. She is none other than Dr Rohini Mohan.
Her song, stage and learning
She not only stepped on the stage to perform in her early age of 6 years, she also tittles the credit of speading suguma sangeetha to Mumbai, Delhi Kannada Rajyothsava, participated in Children's programme (Makkala karyakrama) Aakashavani, Samskruthika ilake, Kannada sahithya parishad, Kannada sahithya Academy, Vishwa Hindu Parishad, Kuvempu learning centre, Naada Brahma Sangeetha shale, Suthuru Shiva Raatri Swara Sabha, Kannada Saahitya Sammelana, Dwani, Sangeeta ganga, and many more institutions.
After learning for about 5 years under her guru Smt N Lakshmi, she secured first grade in the exam. In her later years, she learnt music under the renowned singer Smt H R Leelavathi for about 12 years. She took singing as a challenge and learn't with full dedication. She also learn't Hindustani sashtriya sangeeta from Smt Kushala Jagannath.
Education and Family
Though she did her M B B S in 'Mysore Medical College', she was fully encompassed with music.
One could say that she has inherited the music from her ancestors as her grandfather Shri Amaldhar Puttaswamy was the then great singer. She is the proud daughter of Shree D Nagraj and Smt D Anasu
Rohini's singing in Aakashavani and Doordharshan
She was the 'A Grade' and the youngest singer on Aakashavani in the year 1979.She sung some of the songs that gave awareness on 'family planning' which was organized by 'The news and the publicity' department.
Since 35 years , she is contributing to the singing world which touched the hearts of millions. It is pride to tell that the famous bhavageethe that Dr Rohini sang was transmitted on National programme by Delhi Aakashavani. She also gave a speech on 'sugama sangeetha and Medical'.
If we have to talk about Dooradarshan, many channels telecasted her melodious singing. She shined as the guest in the programme 'Belagu' telecast by Chandana vahini. She was a part of 'Karnataka Sugama Sangeetha Parishad' sammelana and also attracted the masses by judging many programs.
Tunes captured in the cassettes
Kanasu, Beladingalu, Jeevanakale, Milana, Sahane Vajrada Kavacha, Mankuthimma, Sambrama, Bhavasaurabha and many more devotional songs were some of the hits released through cd's. She has shown her talents by singing Shivaram karanth's 'Kisagothami', 'Geetha Ramayana','Veeraviraagini', 'Akka Mahadevi', 'Basavadarshana'. She also sung in music Metaphor of Kuvempu's 'Prema Kashmira' and radiated allover.
Dr Rohini's tone of music in foreign countries
She gained lots of opportunities when the foreign countries heard her tone of music. She participated and sung songs on behalf of 'Kannada matthu Samskruthi Ilake' representing Karnataka in the year 1988 at Manchester. In the year 2006, she was in America and Baltimore for the programme 'Akka Sammelana'.Tanbaniya Kannada Sangha in 2003.Singapore in 2004.In the year 2005 , she sung kannada bhavageethe at Tokyo Kannada Sangha. Like this, she sung in many foreign countries and hoisted the kannada bhavuta.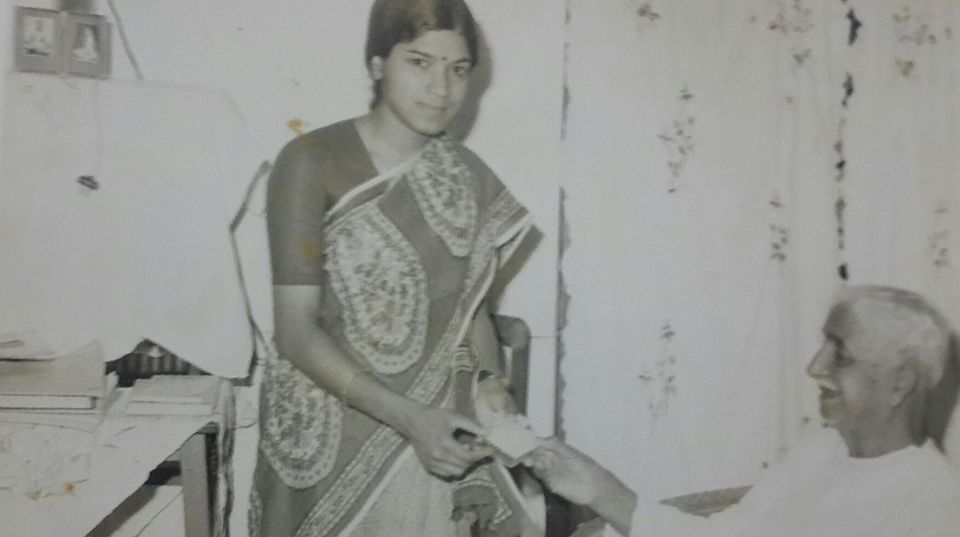 Kuvempu's favourite singer Dr Rohini
The most interesting part of Rohini's life was that Rashtra Kavi Kuvempu himself requested her to record her singing of his verses without any background musical instruments after he listened to her most melodious songs which provoked the emotional feelings, that really imprinted on her life. Famous poets appreciated her singing on many occasions.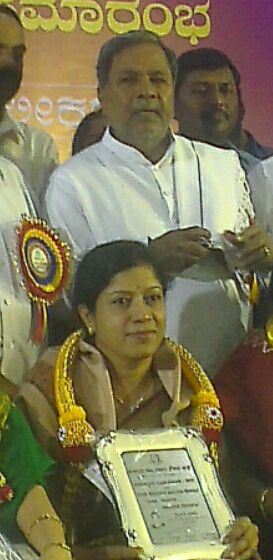 Prestigious Award Panels
Karnataka Sangeetha Nruthya Academy recognized her talents and awarded 'Karnataka kalashri'and honoured her. In the year 2000, she was presented with 'Aryabhata Rajatha Mahothsava Prashasti' and in 2004, she was given 'Naada Prabhu Kempegowda' award.
Other Activities
She has been successful in giving many stage programs all over Karnataka and also in giving music knowledge to many students who aspire to become musicians. She has written books and articles on great personalities of the music field. She has also established 'Indu Rohini' sugama sangeetha trust, and has organized many programs under it. Though she has displayed her talents in many ways, government has to still recognize and let us wish her, that she reach great heights and spread fragrance all over the world.
By,Smt. R Sathyavathi