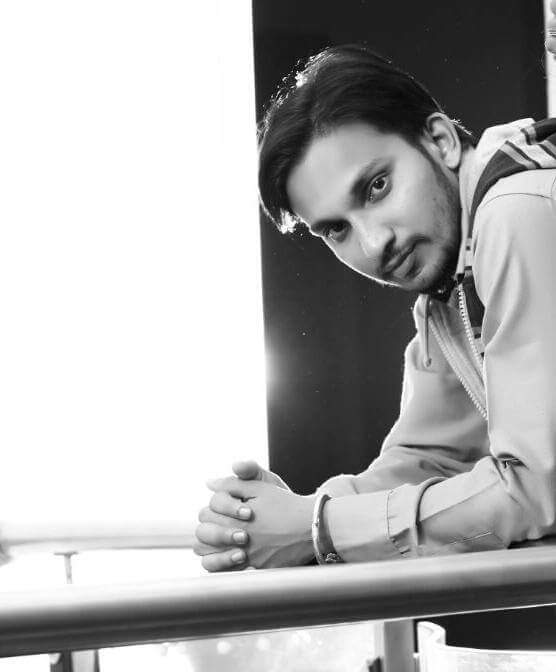 If our fate is fortunate then even a beggar can become a Crorepathi but if fate is unfortunate then even a Crorepathi will become a beggar. Depressed people always say, the time is not right. Time, fate, destiny, do you know how far all these things are true?
This is a story of 5 young boys who have survived the hunger for – love, family, food, work and a good lifestyle and have undergone the pain of life.
Bangalore is a city and Karnataka is a place which makes orphans to make them feel homely. It has provided shelter, food and work to all those who are in need. But several people in the city has greed for sex, money, for which they ready to murder anyone without the fear of police. These 5 boys are innocents who have to survive in this city among the evil people, they work as rag pickers to fulfill their daily needs. These boys are leading their life by assuming that the mother earth is bed and the sky itself is the blanket. During this situation..
One day, it seems like the god was also not in favor of these boys. You cannot even guess what was going to happen with them. Read further to know..
Early morning with the cold breeze these jovial boys went to pick the plastics and reached the city's dumping yard.
By hearing the screaming noise of a stranger all these people followed the voice. The sight they had made them shiver and the sweat was all around their body even when it was extremely cold environment.
Yes, these five will witness a murder and the murderers(head and rowdy 1 and rowdy 2). They find the dead body being buried under the dumped waste and the murderers will chase those boys for seeing the cruel work as they are the sole witness. But somehow all of them will manage to escape…
Few days later…
They reach a place which is very unique. Different lifestyle, different people and different language.Just then they will realize that they have travelled more than 2000kms. People there are not responding to these boys. But these boys will again start their work in the same place – rag picking.
By selling those plastic waste they earn little money out of which they had little food and the insects as well as police are not letting them to sleep peacefully. After thinking a lot they come to a decision. To be thieves. As decided they become professionals in theft. As the time passes these boys are now comfortable with the people there. They get adjusted to that village. They always escaped by the skin of the cheek from police.
Morning, these boys are fallen on the road like dead people. A girl and her father are passing by the same road the girl starts screaming to see so many dead people. The father will wake these boys up and the boys will share their painful story with them. So the father decides to take these boys to his home and boys will treat the girl as their own sister. And they will start teaching Kannada to the girl.
They continue their robbery work and they will look after their sister happily. One day when all six(sister and brothers) are out, the same murderer(rowdy1)will see them together.
There is a saying, "thief's wife is always a widow"  then what can u call a thief's sister? If she gets to know the deeds of her brothers then she will be disappointed and heart-broken obviously.
It was Thursday, dawn. Brothers are ready to leave for their work. Sister and brothers all are emotional. Then they leave for work. After working for the day they are all together and murderer(rowdy2) and his gang are in front of these five boys. In the fight these five boys will kill the rowdy2 to save their lives and his fellow members will run away. These boys are scared of what they have done. They will burry the rowdy2 in the dump yard and decide to leave the village. But thinking of their lovable sister they will decide to leave after talking to her for one last time. They spent the whole night in fear.
Next day morning they find that their sister is missing. They are not satisfied with police complaints  so they will decide to search on their own.
Days passed they dint find her. Her father is also worried and tensed. By passing by the road of abandoned house, these boys will get the smell of jasmine, alcohol and chicken. When they enter that place they will find their lovely sister fallen on the floor with no proper clothes on her. These brothers will take her to hospital and will try to talk to her. She doesn't respond.
The doctor said that she is being physically and sexually harassed from three days. This is a gang rape case. All are crying and the nurse will come and say that the girl has got conscious. The doctor couldn't see the father's pain so he will take only him into the room.
Girl has just opened her eyes. Doctor says to nurse to open the curtains so that sunrays touches the girl. He says it in Hindi (Khol do) as soon as he says that word the girl gets up and starts removing her clothes right in front of her father and sits in the corner now the boys will also come to the room as they heard the noises.
The father has now lost his senses. The doctor gave injections and treating her. The brothers have recorded sister's statements which is in Hindi so while they have friend in the bar, who speaks Kannada will translate it to them.
When the brothers left the house that night the sister was waiting for them. The last bus to the village also came but the brothers didn't come so she was worried. At that time she will be kidnapped by the three people. She will be brutally raped and tortured by the rowdy1 and his gang continuously for three days. She is got used to remove clothes whenever she heard the word-Khol do.
After knowing the truth these 5 brothers' are burning like a coal. Sister is not recovering and they say that they are going to get her father and they will leave. Sister will be taken care by a known aunt. These boys will go to kill rowdy1.
These 5 boys and those 3 rowdy gang will have a huge fight. In this all the 3 villains and 3 friends are dead. Now there enters head villain.
In the fight again the left out 2 brothers are killed by the head villain. And head villain is killed by the sister. Now she crying beside her brothers dead bodies.
She is telling that she has learnt Kannada. She is requesting them to get up. But there comes her father. Who has become mentally retired and talks about the dirty world. He says that the world is full of perverts. First go and reach home. How else can she feel to see her own father like that?