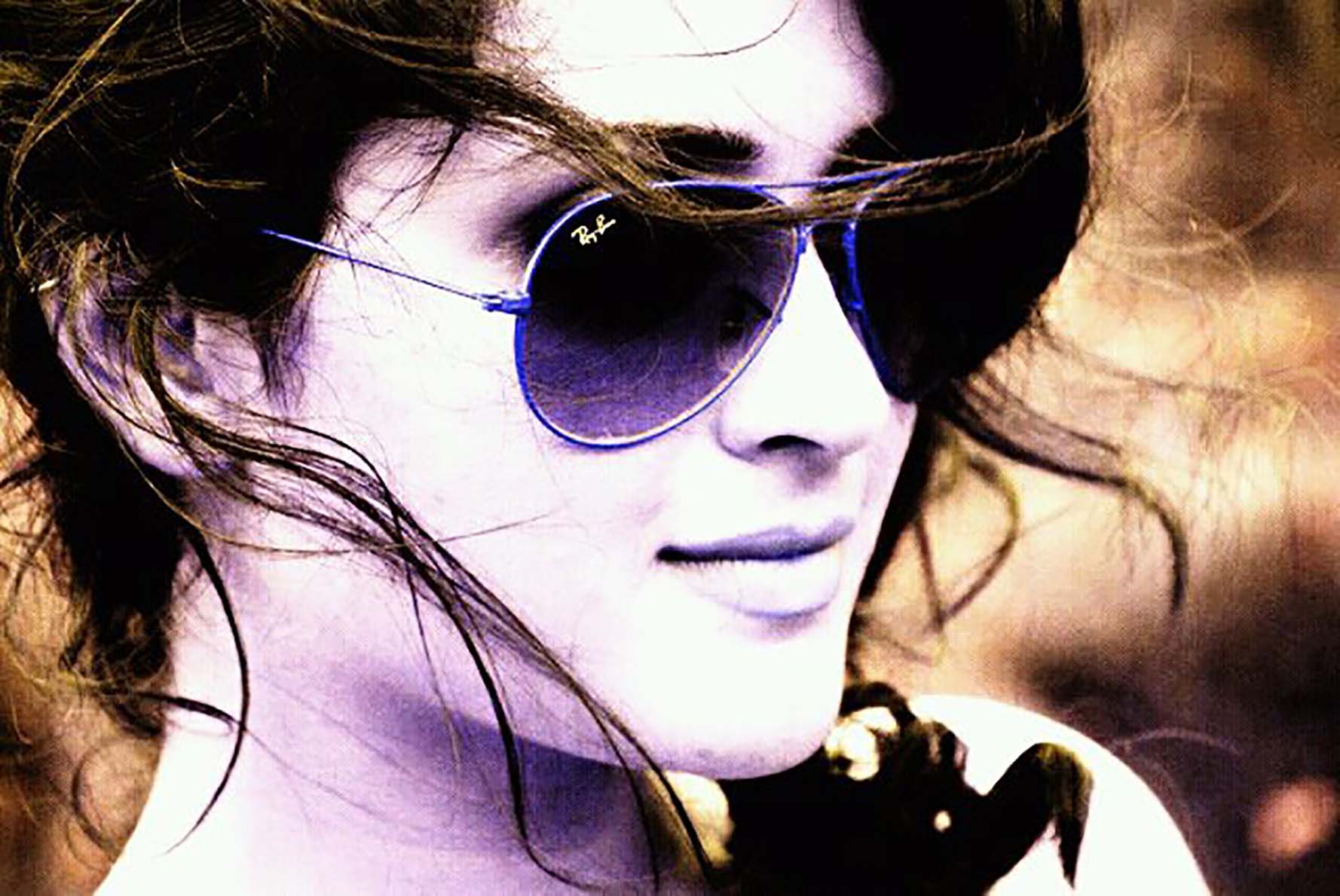 – Deepak Kordi
April ‎29, ‎2013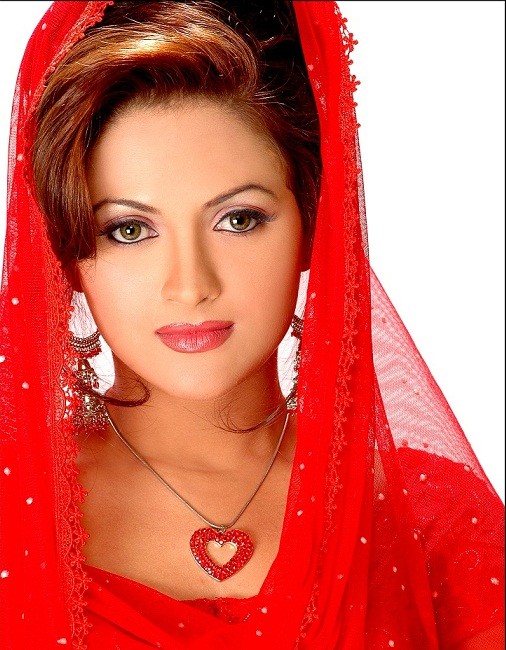 After taking her first step in modeling, she started climbing the success ladder step-by-step during which she attempted, experienced and succeeded in all those roles in films or music albums. May it be Hindi or Kannada, there's no barrier for her to showcase her inbuilt talent in the field of acting. Even though she started of her film career in Hindi, she feels that it's the Kannada industry which gave an immense satisfaction by taking her around and showcasing her to the world through the film 'Pallakki' which she feels would stay close to her heart always.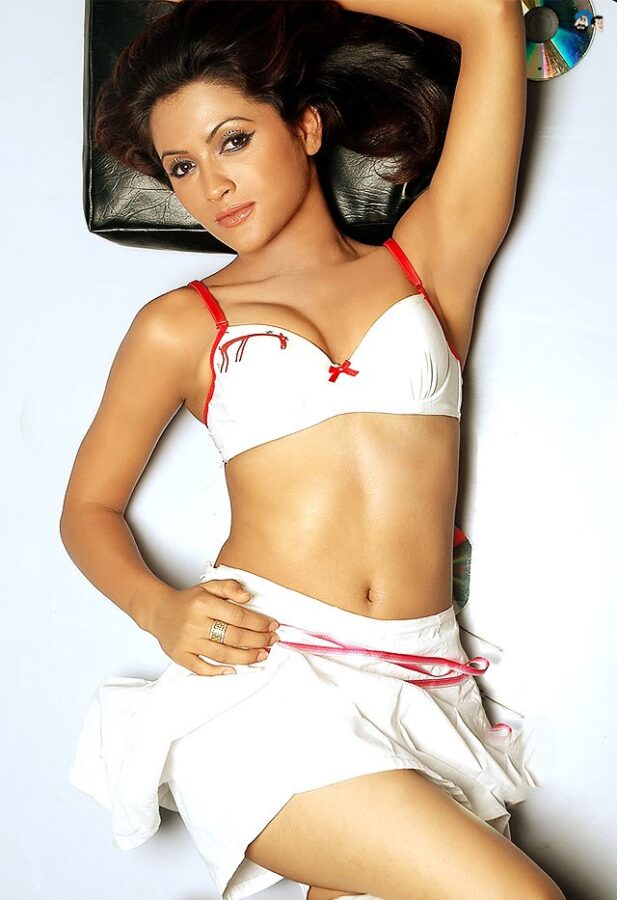 Unlike other actresses, who try out their luck initially in the Kannada industry and then take a big leap towards other industries, she didn't jump out. But in turn, dedicated herself to the making an unique Kannada movie "AGAMYA" which stands out, compared to others, with its unique story, unique screenplay with all other new faces filling life to the characters, unique music from a new talent in the Kannada industry, unique cinematography with new technologies, also being unique conceptual piece of a new director and above all an unique concept for film financing. No doubt "AGAMYA" would revolutionize the Kannada (even other) film industry and no doubt this would give a big break to this new pearl who's eagerly waiting to shine again in the silver screen. Over to the jewel – Ramanitu Chaudhary.
1-You are from? About your Childhood days…
 I'm from Punjab, completed my studies there and then moved to Mumbai.
 2-Actually what you studied …and how you entered to film filed?
I've completed my graduation. When I moved to Mumbai I got an offer from south in which I got selected and started my carrier as an actress there on. Since childhood I had this dream to become an actress.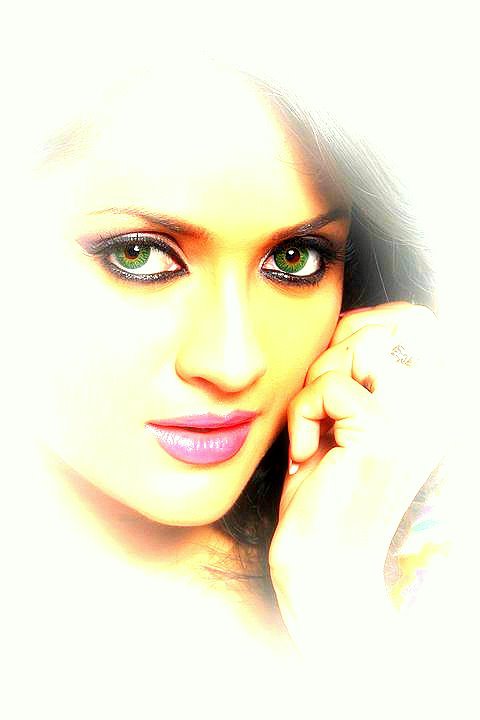 3-Who inspired you as an artist?
MADHUBALA, MADHURI DIXIT, REKHA
 4-Your first experience in front of camera?
 I was shooting for this music video for t-series remix of Tumse O Hasina.
5-How Bollywood is supporting to upcoming artists like you?
Well, people are quite supportive. And I have been lucky to get to work with all good people across all the industries.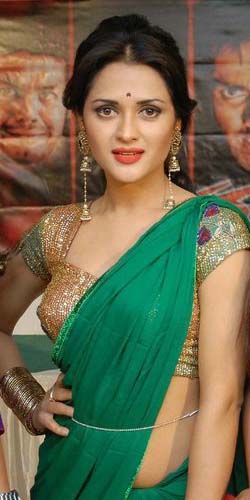 6- Are you from a theater background or experienced in modeling field?
 Yes, I started my career as a model. I never learnt acting from any drama school or theater. Acting was just in my blood.
7-Which role has given you more satisfaction while acting?
 Well the role I played in my Hindi movie 'Qasam se Qasam se'. And of course, 'Pallaki', as that was my first film which will always stay close to my heart.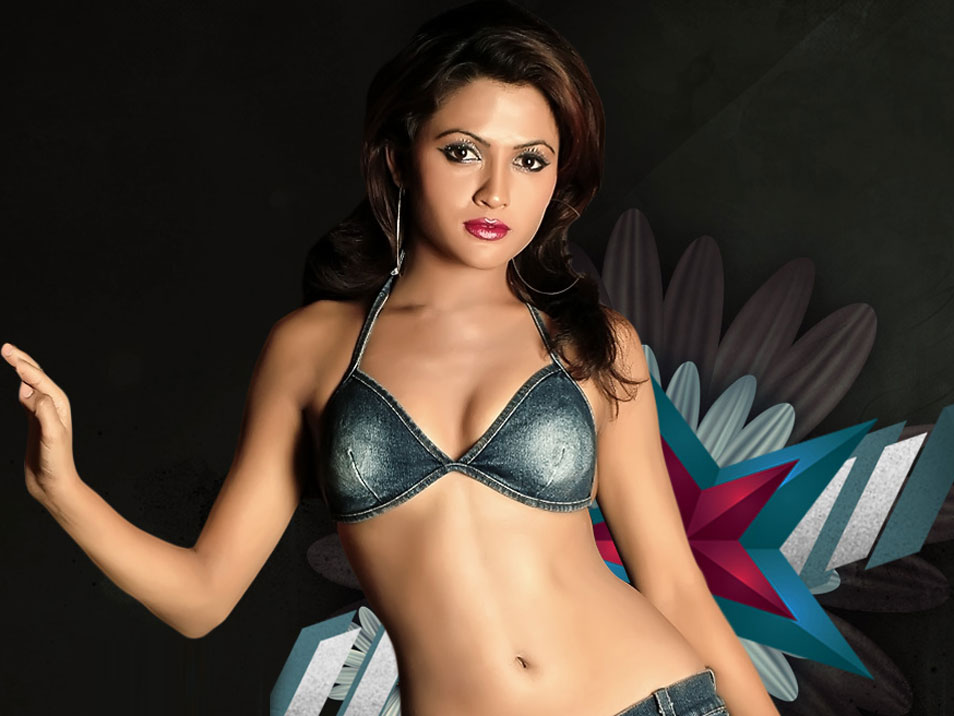 8-Today glamour is first and acting skill is next..do you agree this statement? Any actress can become star in a day by exposing more…is it correct? What you say…about this? You belong to which category?
 Well that's not true!! You cannot become star just by exposing. I mean in how many films can you keep exposing. This would create a sort of boredom in people. End of the day you have to act because you are an actor and I personally "believe in acting".
9-Your future plans and goals? Are you interested to do any other activities in film land except acting..like direction and production? 
No. I haven't thought of that yet. I am an actor and if I could do my job well that would be more than enough.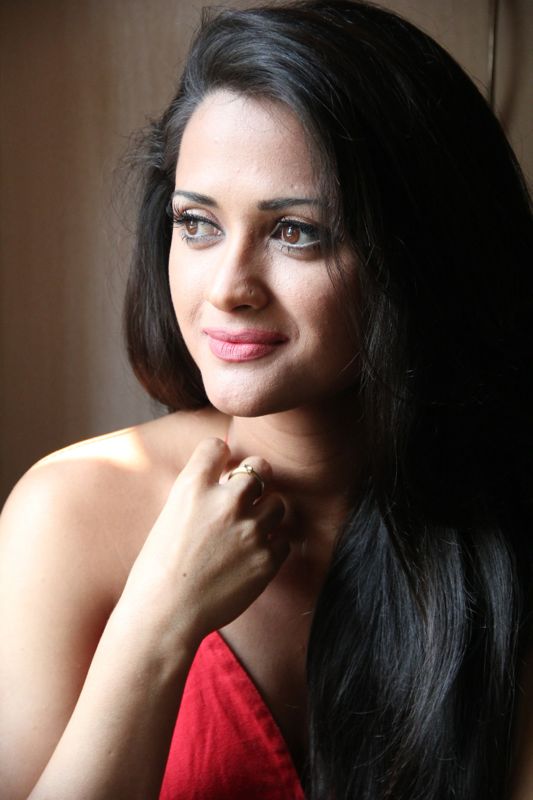 10-You are getting huge payment? Or producer, director and concept friendly artist?
Means…how you satisfied? by good concept films or only by money?
 Both matters (good money with a good script)
11-How you learn dance? Classical or western?
 Haven't learnt any dance but can perform anything.
12- What's your opinion about expose?
 Well, if script demands that! I have no problem.
13- Are you ready to do in ITEM SONGS?
 DEPENDS ON MY MOOD.

15-Tell about your new KANNADA movie AGAMYA ..
 I have a different role and a glamorous look in the film. Completely enjoyed working for this film.
16- Specially you performed in a romantic song of AGAMYA… before even visual has released that song has already become a hit in KANNADA audio market…how you feel about that song?
 " NEE NANNA SANIHAKE BAARE"..? 
Yeah that was a great song and there was no doubt that it's going to be a big hit. I'm happy that I became a part of this beautiful song and people are going to see me in this beautiful song once again.
17-Memorable moments…
 EVERYDAY IS SPECIAL!!! BECAUSE I M BREATHING.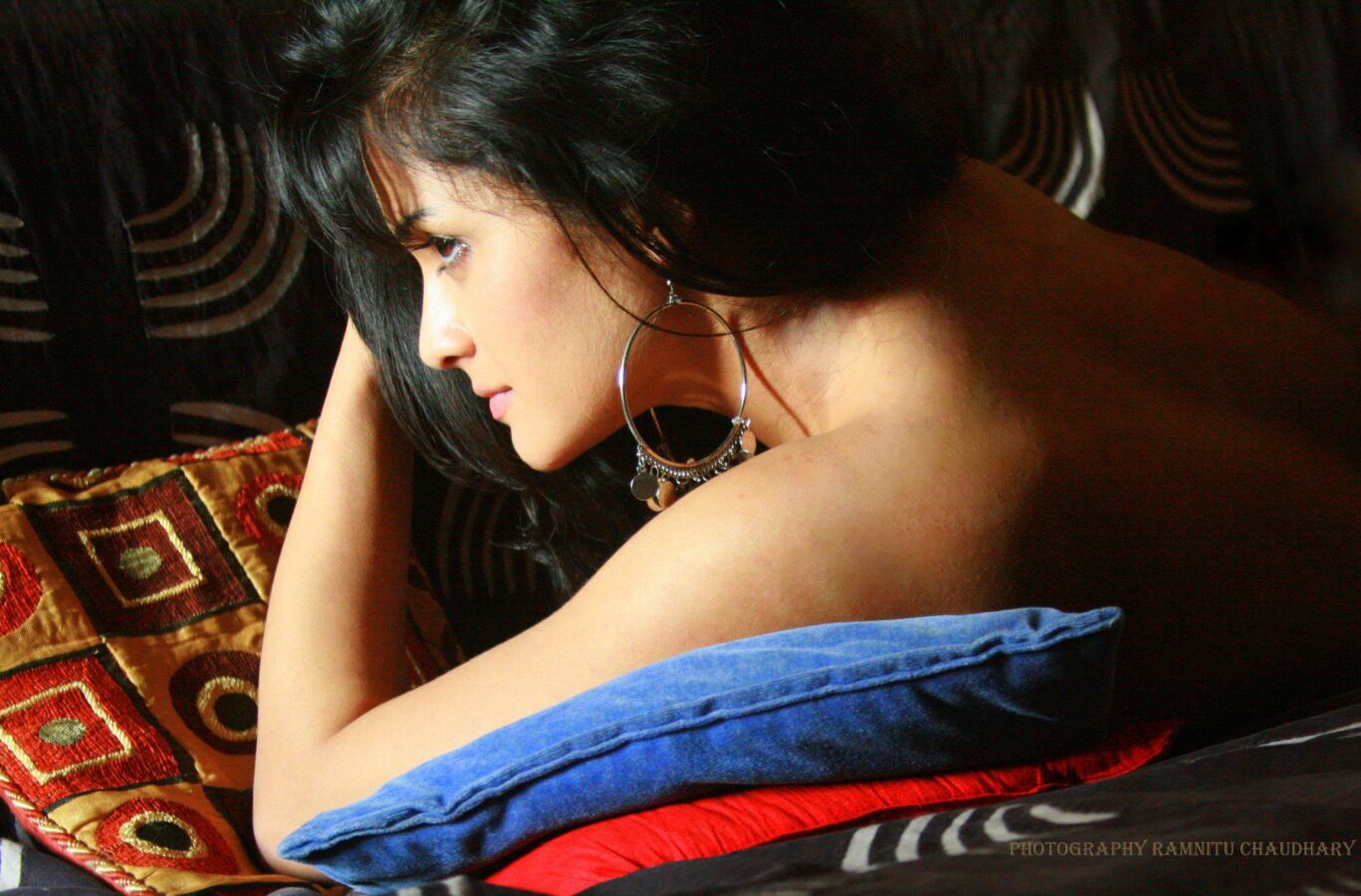 18-About your upcoming Hindi films…
 Shooting for a Hindi film named "RANNVEER THE MARSHAL"…  it will b released in October.
19- What difference are you observing in making of Bollywood and south films..? Which is more comfortable to you?
 I'm comfortable working in both the languages. But I must say south people are much more punctual.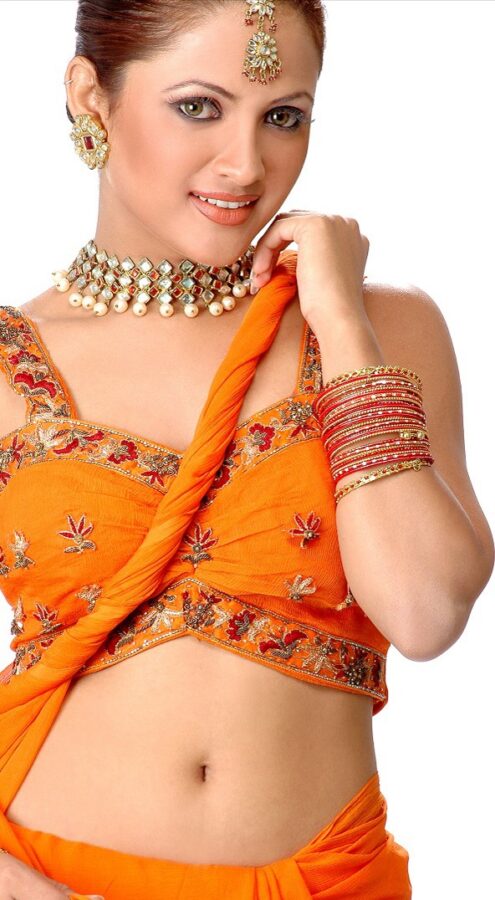 20-About your fans…!
 Just wanna  tell them "I love them all because whatever I am today is because of my fans. Keep loving me like this".
YOUR FAVORITE:
ACTOR- MANY
ACTRESS- MADHURI DIXIT
DIRECTOR-"SANJAY LEELA BANSALI"
FILM-DEVDAS
MUSIC DIRECTOR-A.R REHMAN
SINGER-MANY AGAIN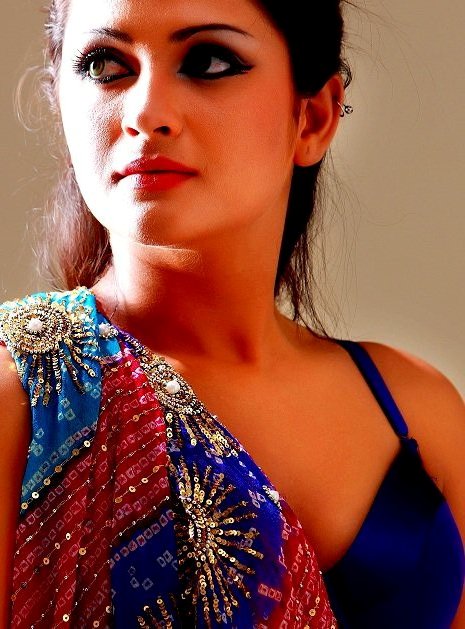 SONG-SO MANY.
PLACE-HOME
COLOUR-PURPLE
FOOD-INDIAN, ITALIAN
DRINK-PINA COLADA
IDEAL PERSON- OSHO
BOOK- ALL THE BOOKS BY OSHO
DANCER-Madhuri Dixit
*******************