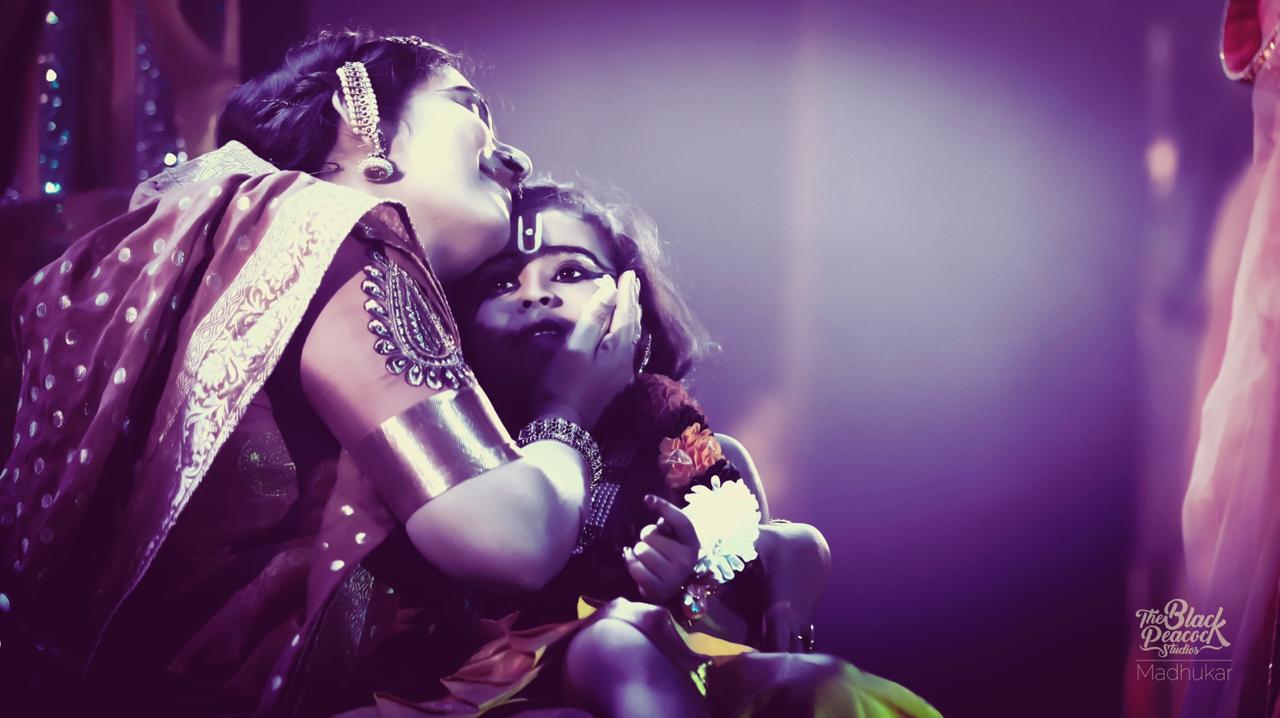 Harish M V
At last "The Day of Reckoning" – Chiguru "Kalavitamsa – 2019" has arrived. By 4:30 PM, the "Pathi Sabhangana" was buzzing with activities by coordinators, volunteers, elevated parents and equally exhilarated Grand Parents, Siblings. The auditorium was almost filled up to its brim.
With few last-minute adjustments, brisk running by Volunteers and coordinators the stage was set for a serious enthralling performance for the rapt audience. The chief guests Smt. Sneha Kappanna, Smt. Jaya Shastry and Dr. Githa who presided the Annual event, too had almost made it on time for the Grand event. Smt. Saritha and her gurus flagged the Event with the usual Customary – Lightning the Deepam. Symbolic representation of Lord Agni conveyor of our prayers to almighty God, purifier of all our souls and the surrounding premises.
All invites were equipped with list of programs and it was split into two main events. Bharathnatyam Dances for soulful keerthanams by Purandasaru and Vyasarajaru. "Leela Maadhaveeyam" the leelas by almighty Lord Krishna enacted through Bharathnatyam.
The first program was a dance performance "Pushpanjali" to pay respects to Lord Nataraja, the ultimate Dancer. This was followed by 13 mesmerising dance performances by Chiguru students. I started counting and then reliased my futile attempt in doing so. I was equally amazed by the variety of moves demonstrated in each song. It was an blissful experience. The ages of the performers were masked by their skills to match the more experienced ones. What followed was a fantabulous dance performance for 13 carefully and handpicked Keerthanams. The dresses, makeups, glowing faces of the enthusiastic performers, the music took us all into an alien and a mesmerising world. How I wished it never ended…:) "Kande Kande", "Tamboori meetida", "Gejjeya Katti" what rendering!!!
If we all had our mouths open with awe it needed to be open even wider, as we were about to enter another Magical world – "Leela Maadhaveeyam"… The Event started with Bakthas chanting Krishna's name. Different characters started to make their appearance. Beautiful Devaki, mild mannered Vasudeva, Evil Kamsa, Ashareerarvani, birth of Krishna, the escapade to Gokul, foster parents Nanda and Yashoda, Evil Puthani, the list goes on.
Each child enacted their roles to near perfection. The helplessness, the fear, the agony, the happiness in the eyes of Devaki and Vasudeva was a sight to behold. The cute Krishna, naughty Krishna, playful Krishna, Kalla Krishna was enacted by kids of different ages. It was a feast to the eyes. Yashodha's blind love, her mock anger, her surprised looks, her embarrassment all these emotions were beautifully depicted. The best was reserved at the last, the grandeur Kalinga Mardhana. What a sight that was to behold!!!The 7 hoods moving as one, the rhythmic movement and Krishna subduing the vicious Kalinga was awesome…. The lifting of Govardhana Giri to protect all villagers was glorious. We were left gasping for breath and we all desired in our hearts that the event just continues on and on. But everything should end but what an end more than 90 kids starting with 3 years and Smt. Saritha giving a near flawless performance in each and every aspect. The song during the Kalinga Mardhana was rendered by Smt. Jayashri and what a heavenly voice… One more flawless performance.
The chief quests who were felicitated would not stop raving about the wonderful kids, their mentor, music, the singing of Smt.Jayashri and all accolades were richly deserving ones.
90 kids, their makeups, co-ordination during the songs, dress changing, is not an easy exercise. Hats off to all the volunteers, musicians, lights men, the anchor, kids their parents, each and every one who made this event possible.
Smt. Saritha made sure she showed her gratitude to each and every one. She also showered her blessings along with small mementos to the toppers – 90% and above in Karnataka Junior Board Music Exams and mind you it was not a small number. This summed it up. Kids learning, excelling and scoring in abundance.