A quick fab and simple way to destress and detoxify yourself…Listening to the soulful rendition of the songs, be it in any language rejuvenate one's mind body and soul.
Let the music begin.
Music to the soul is like Oxygen for the lungs !
Go ahead, make some time for yourself enjoy the audio and refresh your mind.
ALBUM-2-STAVA KUSUMAANJALIHI
Sanskrit Stotras/Songs
Written by Vidwan K.S BHASKARA BHAT
Released by Kannada Times AV Zone
Singers- JAYASRI ARAVIND BALTARU And SINDHUJA S.PANDIT KOPPA
Orchestration- NAVANIT KRISHNA
Music Support – CHINMAYA M.RAO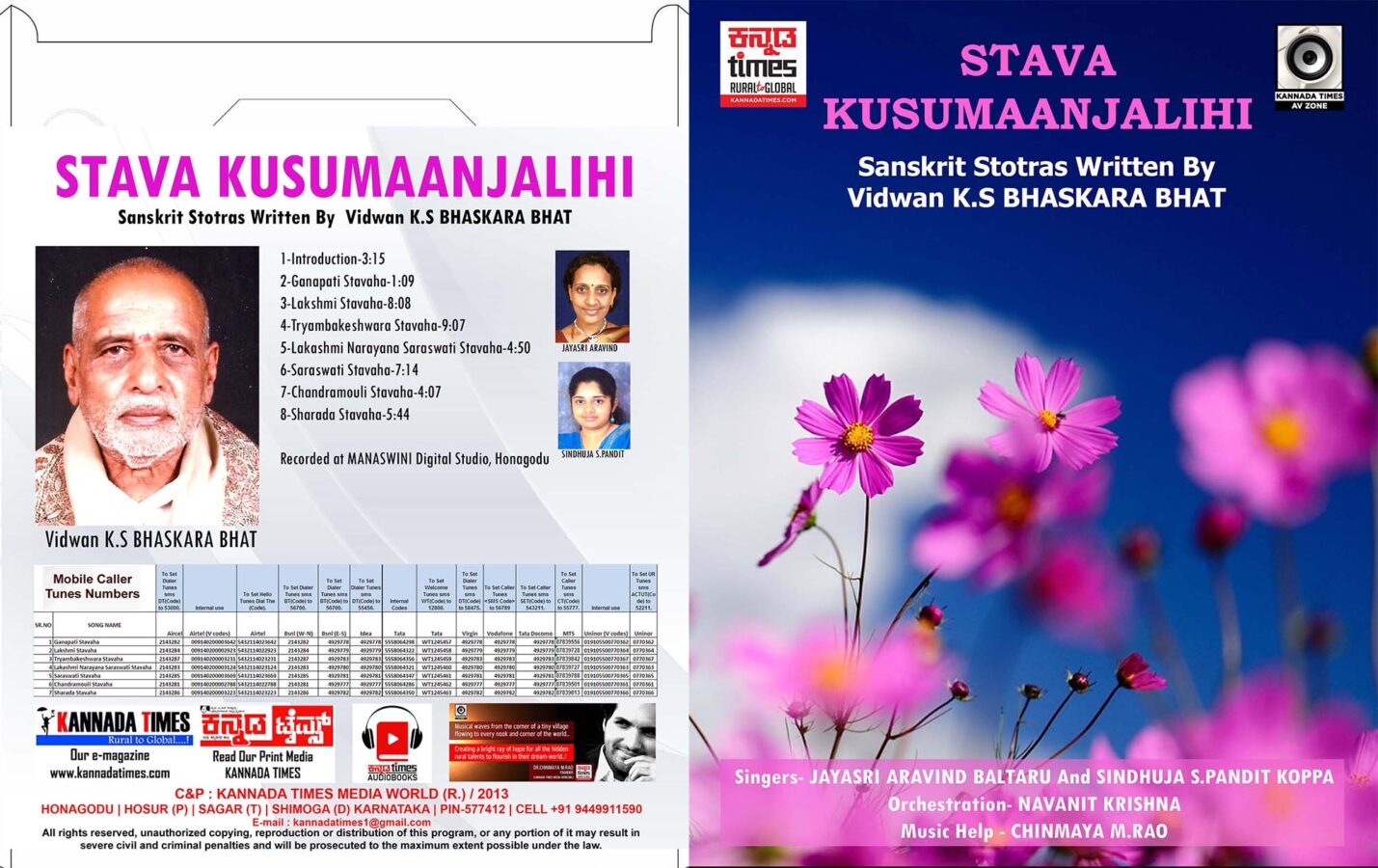 To listen this Album Please Click on this :