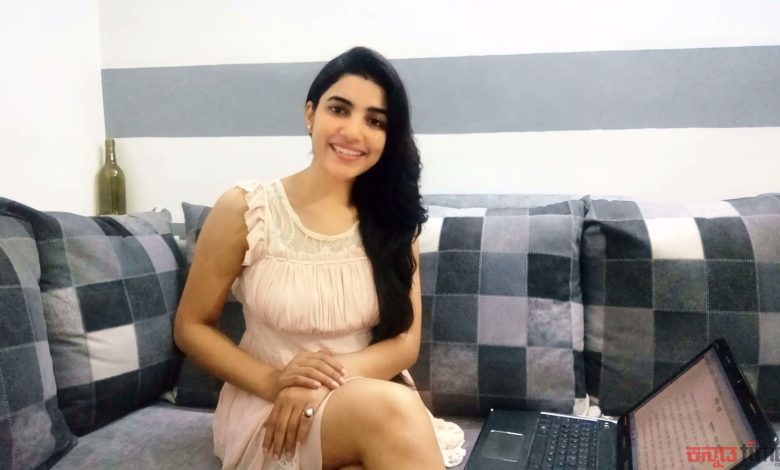 Hemany Verma Prajapati is an Indian Actress, Anchor and Model who started her journey from Television Industry and made her Bollywood debut with Nila Madhab Panda's Halkaa, where she was played a role of a lead's(kid) teacher who inspired him in entire Movie and got much appreciation. Movie was released in more than ten countries and awarded too.
This Artist is provided by Quresh Songerwala, Global Artist Managers and page link will be #globalartistmanagers
Actress Hemany Verma Telling an Interesting Story
रंगीन रूह RANGEEN ROOH for Film Makers, Written by B K Jyotish | Movie Story Bank-1
First Ever Exclusive Concept & Experiment in The Global Film Industry
Dedicated By World Record Holder Musician Dr.Chinmaya Rao
Inviting Film Makers to Listen to Stories Written by Talented Writers for Movies
Kannada Times Movie Story Bank
As an Audio/Video Book
Story – 1
KANNADA TIMES AUDIO BOOKS : ALBUM : 19
AUDIO BOOK NUMBER : 93
Hindi Audio Book of Kannada Times Audio Books
Released on Friday, 11th September, 2020
ALBUM NAME : RANGEEN ROOH
An Interesting Story For Film Makers
Hindi Audio Video Book
Voice Artist : Hemany Verma Prajapati
Bollywood Actress
Cover Designed By Dr.Chinmaya Rao
ALL RIGHTS OF THIS STORY ARE RESERVED WITH THE WRITER
Unauthorized copying, reproduction or distribution of this program, or any portion of it may result in severe civil and criminal penalties and will be prosecuted to the maximum extent possible under the law.
This Story is already Published in a Reputed Magazine and also Legally Registered in Official Platforms.
So, if anyone interested to make this as a Movie, Please Immediately Contact :
KANNADA TIMES AUDIO BOOKS
WhatsApp 9449911590
For Calls 9535585270
B K JYOTISH : WRITER OF THIS STORY
9001196383
9057560309
Making Photos of Indian Actress Hemany Verma's
Very First Movie Story Audio Video Book Set-2